<<<<Italian short text is below>>>>




Summer Intensive JINEN Butoh workshop 17days
Friday 14th - Sunday 30st July 2017


7 days studio SpazioNU(2 days

site specific

performance in Toscana)
& 10 days nature side workshop(performance with tree, lake,stone,wind,sky)


1,200m high mountain site)/ Toscana Italy


Conducted by Atsushi Takenouchi, live music by Hiroko Komiya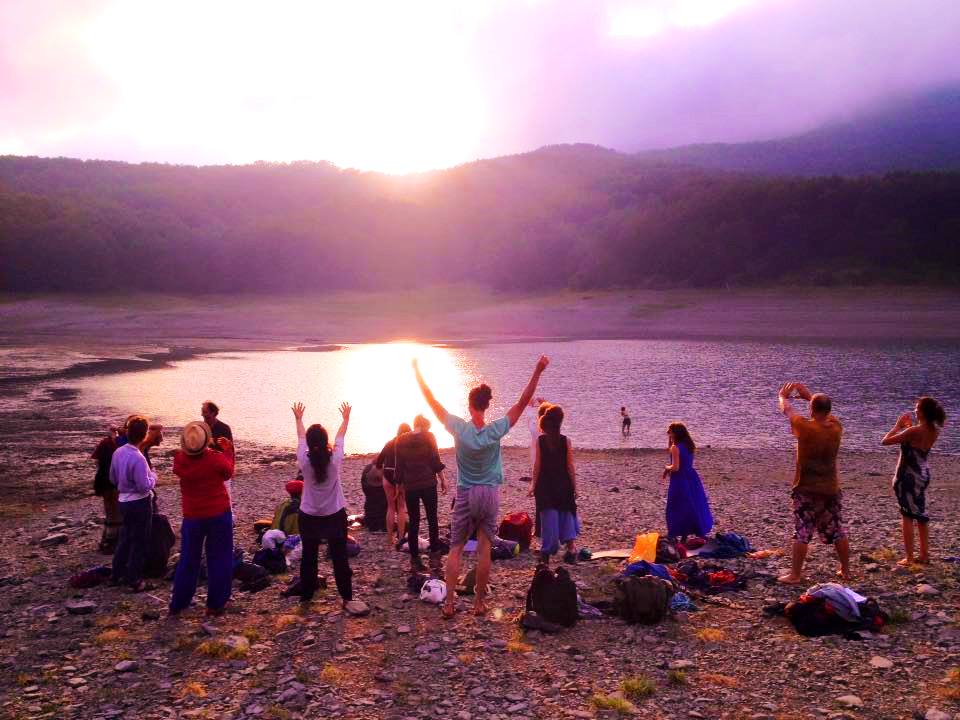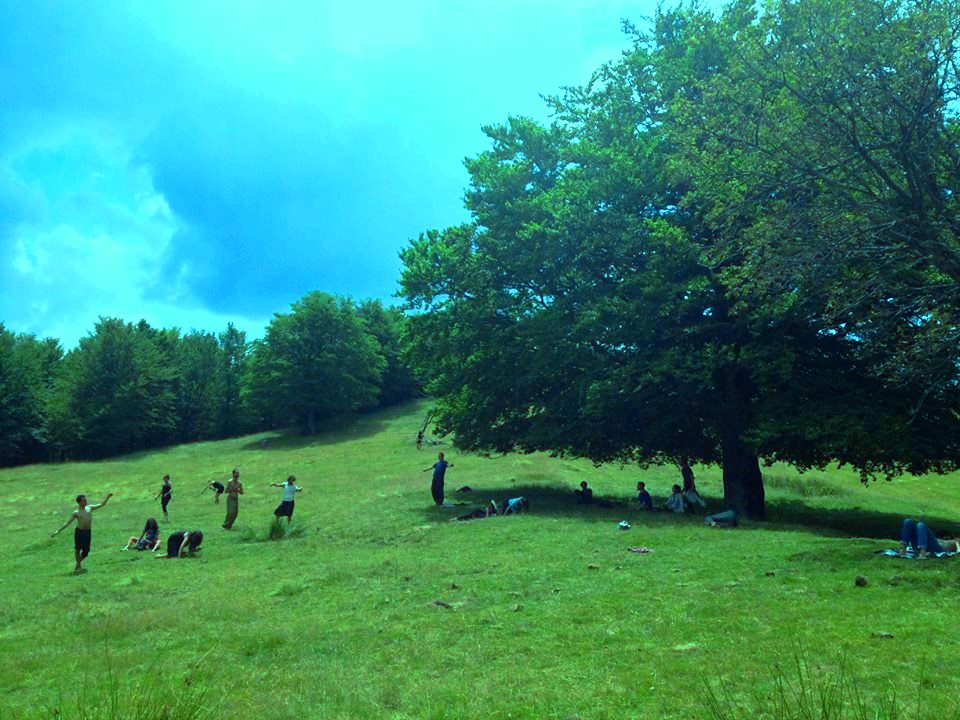 photo by Elisa Tagliati photo by Elisa Tagliati photo by Elisa Tagliati



Meeting with our own body,
observing our own breathing,heart beats,
layer of skin, the inner movements arise.
First 7days in the studio July14-20, we work concentrating our body and inner movements including final 1-2days presentation indoor and openair.
Next morning moving to nature on July21, we make 10days in the deep nature side
1,200 meter high mountain area with forest and river and lake,
with sun, wind, flower, water, fire,trees, stones, sunrise and moon.
We plan to leave mountain on 30th and back to Pontedera about19 or 20pm of 30th.

During studio WS and nature WS, we will make each final day with
long presentation of each solo and group improvisation.





Any small life has own life time.
The butterfly life has birth and death in the short arch of time.
Nights and days, their whole life or one measure. As the butterfly feels whole life in this 17days,
we explore how deep we feel our own life and presence through this term. At the same time,
we explore how we express it in front of audience through this Butoh workshop.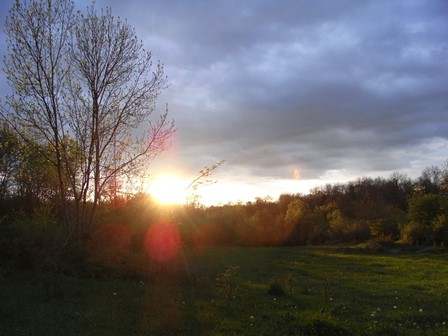 "Dance is devotion to life." 
I learned this while travelling nature fields called JINEN. This has never changed since old times and will never change. This means I should dance to "my life," to the moment, and to now, which lasts forever.
I got my body from the earth. I got my life from the sun and the moon, my parents, my friends and my love. So I'll return the gifts to these universes. I'll return them to others through a dancing body and soul. When I see a tiny flower selflessly, I meet a dance filled with the joy of "life." And then, my body is filled up with the water of "life." The seeds of memory inside me become a bud.
The sounds of wind are the whispering of the earth. The sound of minerals is the muttering of machines. We hear the sounds of the universe through explosion and noise and stillness.
Oh, thousands of sounds, take our souls far away to our unknown world. As we travel, remind us of forgotten dances. On the sun and the moon, there are young men singing eternal songs at every place in the world. Let's begin an ancient and modern fete of "relics of life" holding artifice and nature-on earth.

JINEN Butoh Atsushi Takenouchi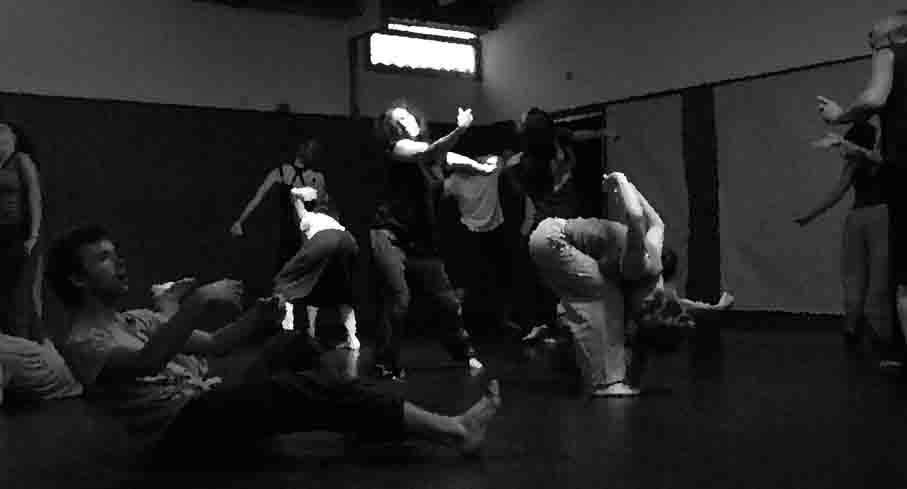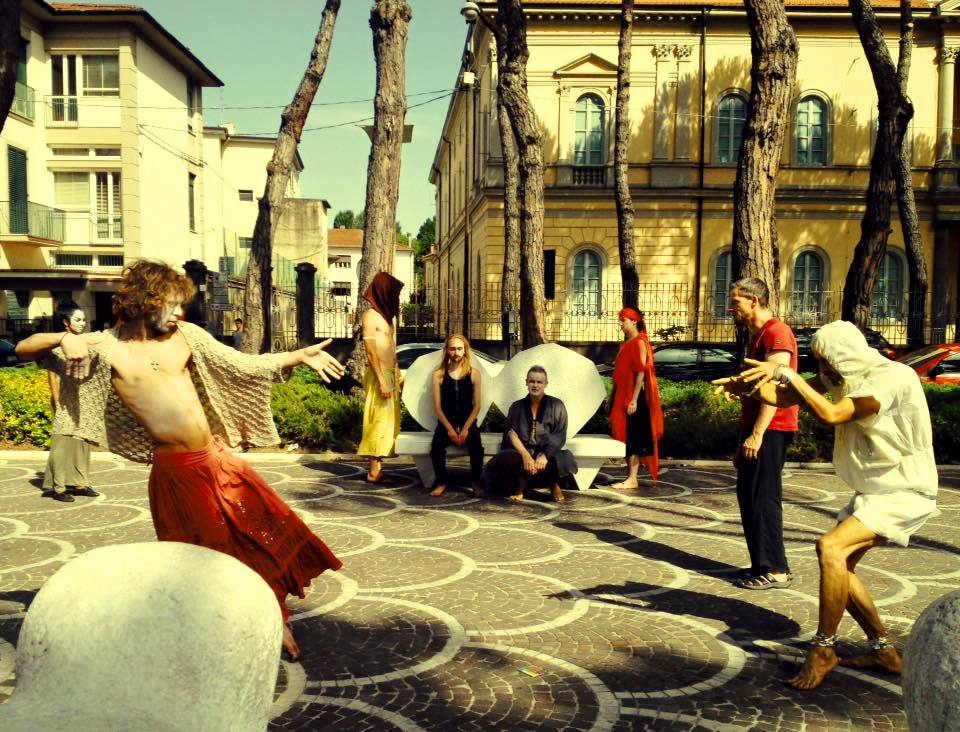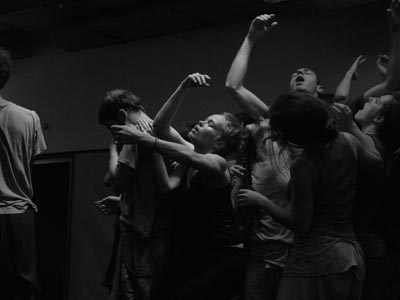 photo by Elisa Tagliati




Date and time : Friday 14th - Sunday 30st July 2017

*This workshop is for dancers,actors,performers, person who has physical training back ground.

*It is desirable to have Butoh dance/ workshop experience in the past, since it is intensive residency Butoh workshop.

At :

studio - Spazio NU,

via Firenze 42/A – 56025 Pontedera (PI) Italy

Natureside - in the National Park of the Tuscan

-Emilian Apennines, Passo di Lagastrello(1,200 m).Mountain,
forest, river, flower field, stone field, and lake. *

occasionally, dance in site specific location.

For example, see reference

link >>>

http://www.tempiodiminerva.com/

* Depending on the weather and other condition etc, we might change the location or time schedule for workshop.

Preparation :

1.

For the nature side workshop, camping gear is needed, and important is outdoor clothing, wind proof,




water proof, warm cloth to protect strong wind, rains, coldness. For more info regarding residency(accommodation)

,


please contact and get info when you resister with Spazio NU. In case if you can not bring camping gear,




it's possible for Spazio NU to arrange. Please talk in advance.

2.

Please bring any costume and the shoes which you can dance with.

And white painting, etc for presentation time.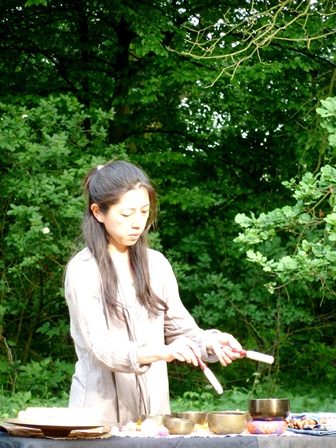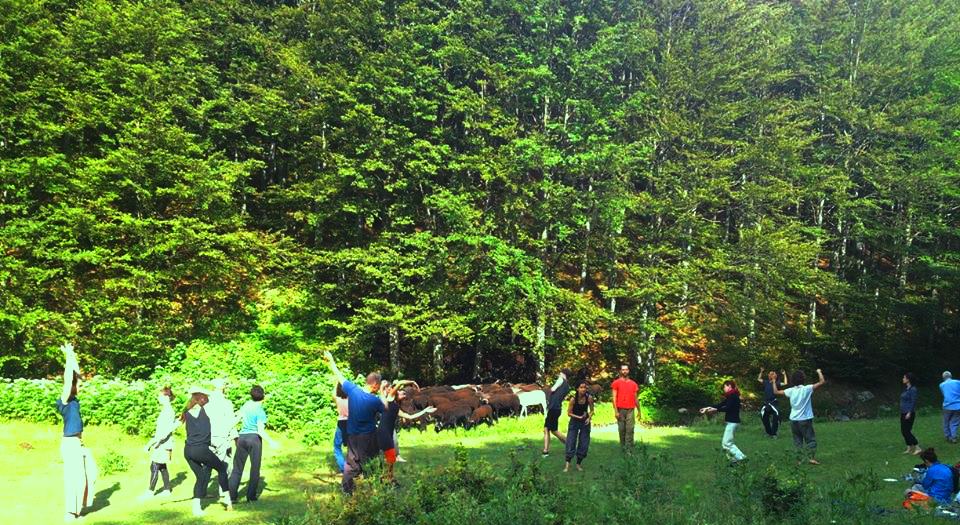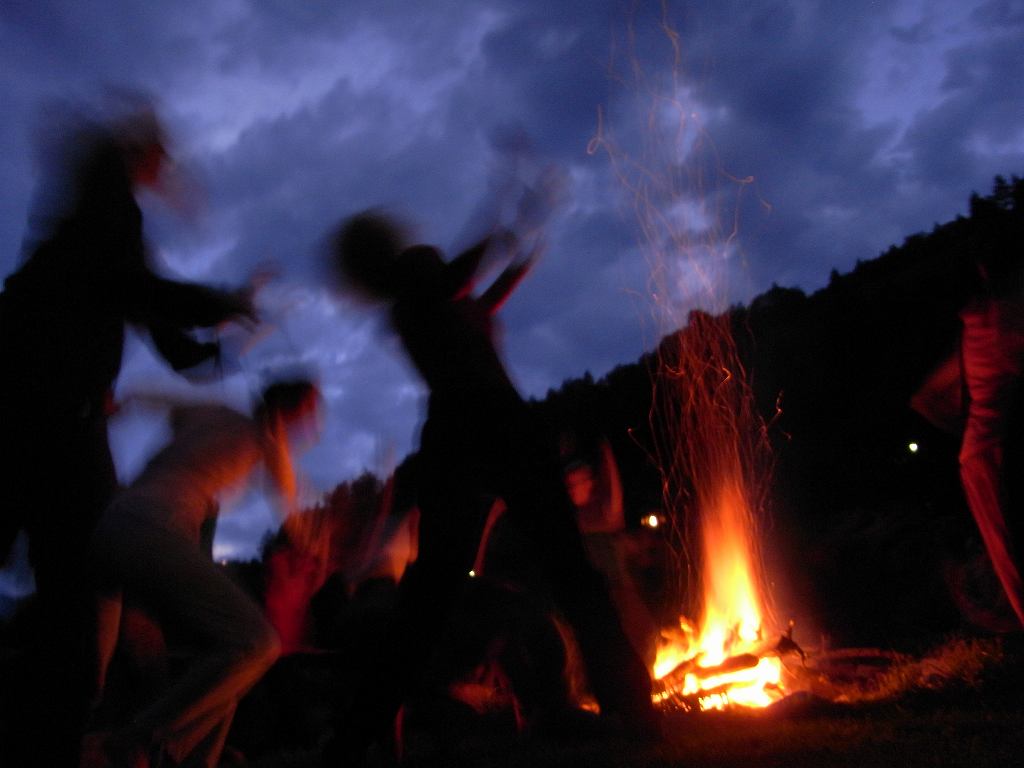 photo by Elisa Tagliati
Accommodation and food :

Arranged by Spazio NU. the detailed info will be announced when you contact. And camping in the nature. Food will be prepared with Vegetarian meal with using mostly organic and from local products.
Schedule :
Everyday 7-9 hours ( time will be announced ) **Arrival day and moving to mountain day, departure day,it become few hours of practice.
*Every day at the end of class, there will be solo improvisation time.
*Occasionally, we will make site specific butoh dance in location in Toscana.
*

On the last day, as the final presentation, we will have long performance day with each participants solo/ duo in the nature.
Register / Reservation :
Participants must send her/his curriculum vitae with a description of her/his motivation to Spazio NU to join in this workshop. Please contact to Spazio NU for registration. As reservation, some part of advance payment is necessary.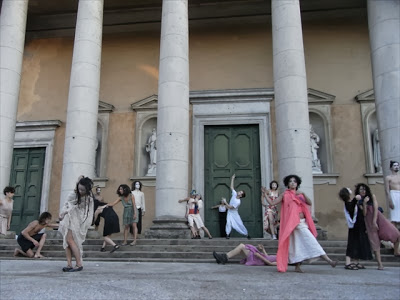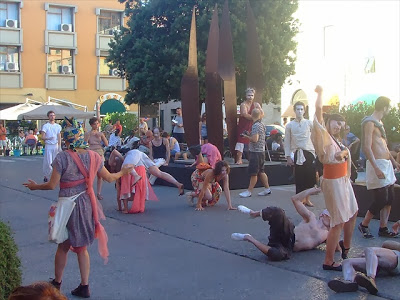 < Contact >
SPAZIO NU – DANCE & MOVEMENT -via Firenze 42/A – 56025 Pontedera (PI), Italy
email:

butoh.spazionu@gmail.com
http://www.spazionu.com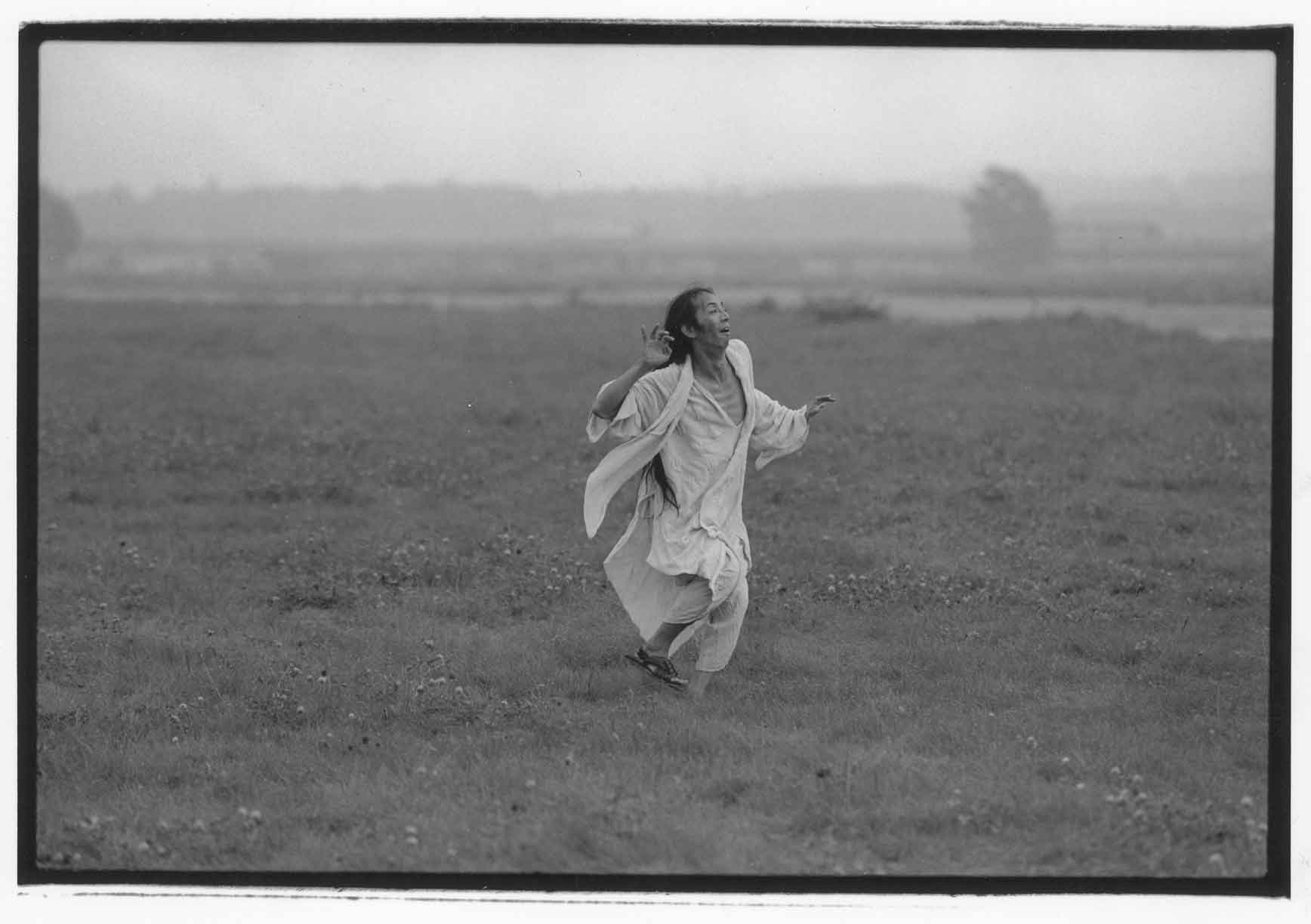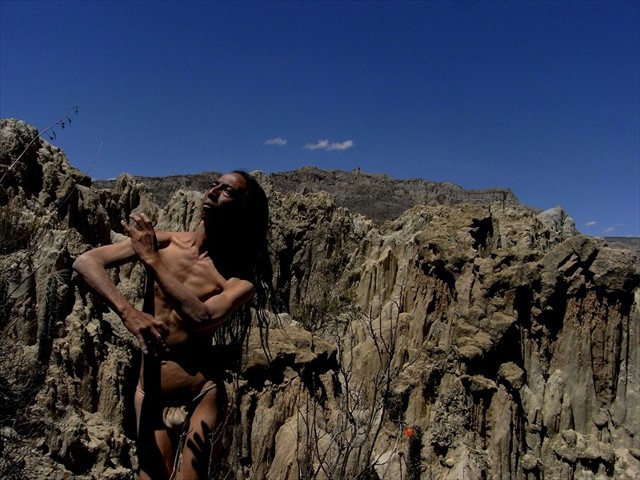 photo by Globe Jinen photo by Studio Valos photo by globe Jinen

Atsushi Takenouchi (www.jinen-butoh.com)


Joined butoh dance company "Hoppo-Butoh-ha" in Hokkaido in 1980. His last performance with the company "Takazashiki"(1984) was worked on by butoh-founder Tatsumi Hijikata. Atsushi has started his own "Jinen Butoh" since 1986 and created solo works "Itteki", "Ginkan" as a universal expression of nature, earth, and ancient times and impressions of the moment, meeting with people and environment. He made 3 year "JINEN" tour project throughout Japan for 600 site-specific improvisations (1996-1999). During this time, he started to be inspired by a spirit of the universe of Kazuo Ohno and Yoshito Ohno. Since 2002, he has been mainly based in Europe, working on Butoh dance collaboration project with dancers and actors in France, Poland, U.S.A and other countries.





Hiroko Komiya

(www.jinen-butoh.com/hiroko_profile_e.html)


Creates sounds from various objects, like water, stones, metal bowls, toys and voice. Her music is designed to let the sound come naturally from each object, instrument, as if they are breathing and whispering of each life. She regularly accompanies Butoh dance performance by Atsushi Takenouchi.



:::::::::::::::::::::::::::::::::::::::::::::::::::::::::::::::::::::::::::::::::::::::::::::::::::::::::::::::::::::::::::::::::::::::::::::::::::::::::::::::::::::::::::::::::::::::::::::::::


<<<<Italian short text >>>>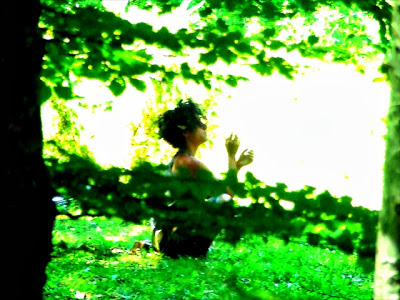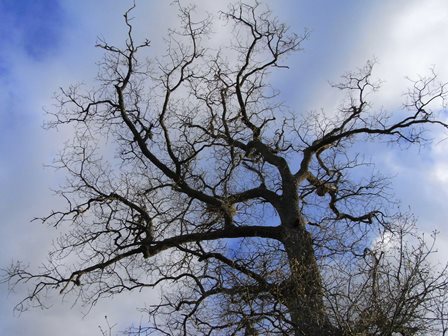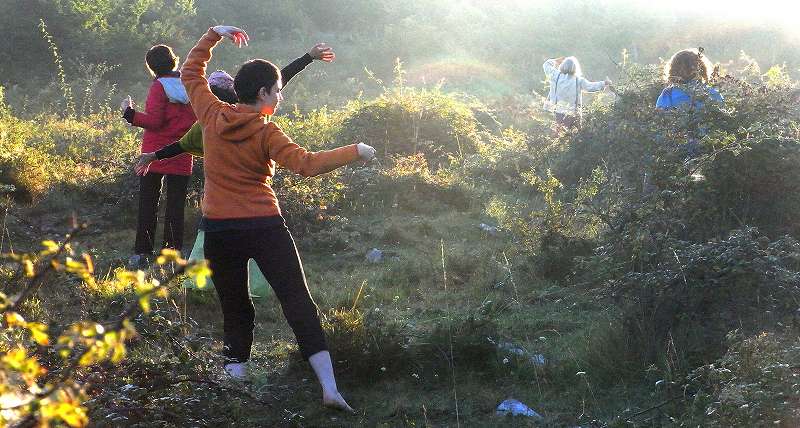 Atsushi Takenouchi
"Dance is devotion to life "
"La danza è devozione alla vita… Questo l'ho imparato viaggiando attraverso i campi della natura chiamati JINEN, non è mai cambiato dai tempi antichi e non cambierà mai. Ciò significa che vorrei danzare la "mia vita "e l'istante presente, che dura per sempre. Ho ricevuto il mio corpo dalla terra. Ho ricevuto la mia vita dal sole e dalla luna, dai miei genitori e amici e dall'amore, così restituisco questi doni all'Universo e agli altri attraverso la danza del mio corpo e della mia anima. Quando vedo un piccolo fiore, incontro una danza piena della gioia della vita. Il mio corpo è pieno dell'acqua della vita e i semi della memoria depositati in me, germogliano. Il suono dei venti è il sussurrare della terra, il suono dei minerali è il borbottio delle macchine. Udiamo i suoni dell'universo attraverso le esplosioni, i rumori e il silenzio. Migliaia di suoni, portano la nostra anima lontano verso un mondo sconosciuto, viaggiano con noi e ci ricordano di danze dimenticate, sul sole e sulla luna, in ogni posto del mondo giovani uomini cantano canti eterni. Cominciamo una festa antica e moderna dedicata alle "reliquie della vita", che abbracci l'artificiale e il naturale presente sulla terra". JINEN BUTOH Atsushi Takeno